Over the last seven years, Outlier Media established itself as a unique nonprofit newsroom, earning its "Outlier" moniker and growing a diverse list of supporters. Rather than simply raising public awareness, the organization provides practical solutions to address the needs of Detroit residents in critical times.
The work starts by equipping communities with trustworthy information. Sarah Alvarez, Outlier's Founder and Editor-in-Chief, explains how Outlier Media separates itself from other newsrooms through its story selection process:
Alvarez states, "We are doing a lot of survey work and data work to find out where Detroiters biggest information gaps are, where their resource gaps are, where their accountability gaps are, and then we're putting all of our resources to covering those issues."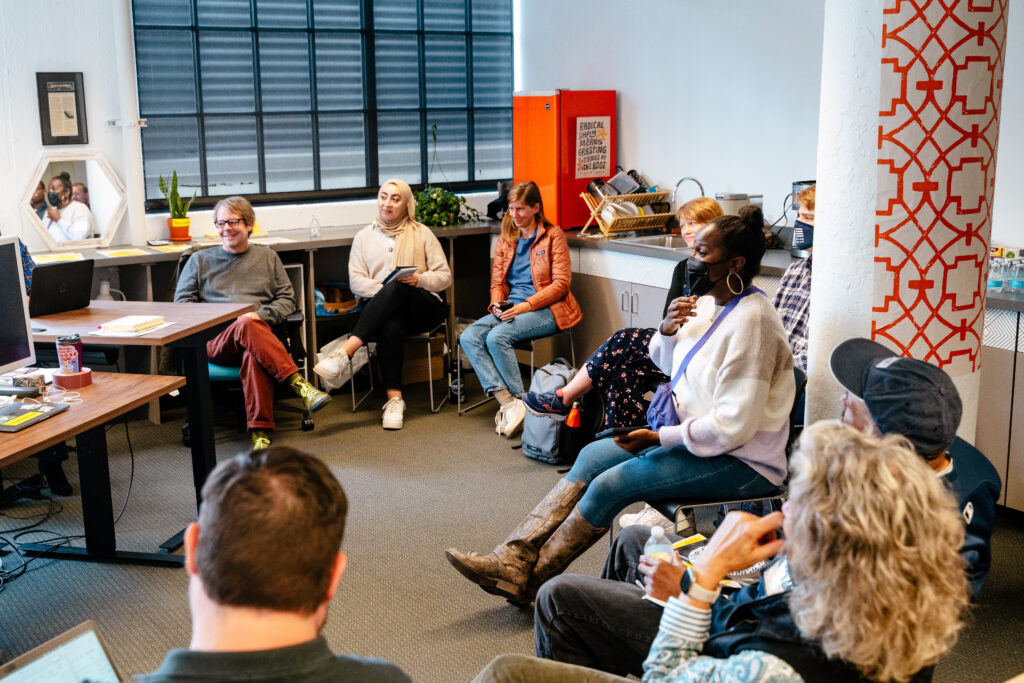 Alongside news coverage on major concerns of housing, basic utilities and transportation, Outlier fosters community engagement and connections between residents. Tools such as TXT OUTLIER, deliver news directly to Detroiters via phone messaging and Outlier's Development Tracker provides an interactive experience monitoring property usage within the city.  Both of these tools allow two-way communication between residents and reporters.
As the organization has expanded their focus areas to include city government, so too have their offerings expanded. Outlier Media manages the Detroit Documenters program, which is part of a documenters network founded by the City Bureau in Chicago. According to Outlier's website: "Outlier Media's Documenters program trains and pays Detroiters to attend local public meetings and monitor our elected officials, in collaboration with local journalists." This program is essential because it gives reporters and residents a voice and a platform to speak on their concerns while holding city officials accountable.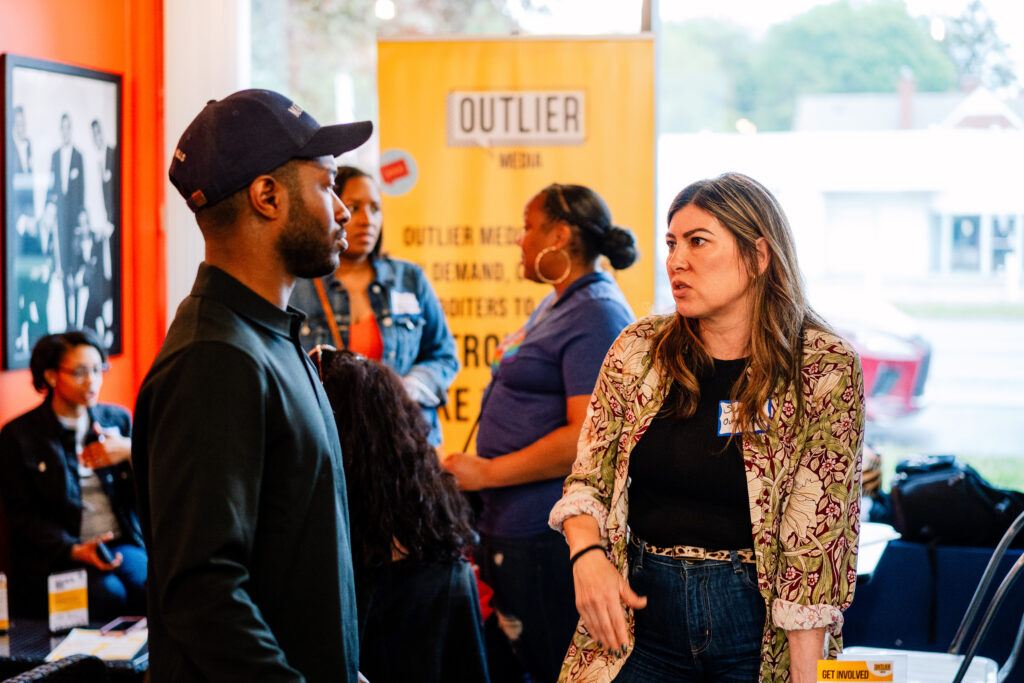 One story in particular resonated with Executive Director, Candice Fortman and inspired the creation of a new platform that will benefit freelancers for many years to come.
Candice was deeply moved by the story of Sonya Mull, a woman who lost her childhood home due to tax foreclosure. Her story highlighted the financial crisis of tax foreclosures, predatory interest rates and the emotional toll of losing one's residence. Outlier worked with Sonya and the Detroit Free Press to publish Sonya's article in an effort to win back her home and created the Curtis Bailey Fund, named after Sonya's aunt, to support writers wanting to tell their own stories.
In turn, we at the Song Foundation are inspired by Outlier Media and its use of journalism to empower communities and promote civic engagement. By amplifying the voices of Detroit residents and advocating for their self-determination, Outlier Media is contributing to the creation of a stronger and more vibrant city for all.
Outlier Media is a 2023 Song Foundation Grantee led by Candice Fortman and Sarah Alvarez. They promote equity, power, prosperity and joy for Detroiters through community-informed journalism and programs that make their government accountable.