Education sets the foundation for a child's future and helps them develop into well-informed individuals. However, not all students have access to quality public education–an obstacle the Student Advocacy Center of Michigan is working to overcome.
As one of the few organizations that directly advocate for students in K-12, the Student Advocacy Center of Michigan works collaboratively with underserved students and their families to realize their rights to a quality public education and the success it affords.
The Student Advocacy Center offers a variety of valuable programs that aim to make a positive impact on the community. These include educational advocacy and support, mentoring, and community organizing. Their most well-known program is their statewide helpline, which serves as the first point of contact for individuals seeking assistance. Larry Cantlin, an education advocate, describes it as their center's "front door" for parents needing support. 
The experienced education advocates who run the helpline are available to provide information and guidance to parents of students in need. During the initial conversation, they assess how best to help, including reviewing records, finding resources, and creating development plans.
"We understand that navigating through school-related documents, such as IEP and 504 plans, can be overwhelming for parents. That's why we are here to offer our support and help parents decode these documents so that they can make informed decisions about their children's education," Cantlin states.
Moreover, education advocates may decide to offer personalized assistance in specific cases. Families whose household income qualifies their students for free school lunches can receive educational advocacy services at no cost.
Cantlin explained that the helpline serves as a "soundboard" for parents concerned about their child's education.
"Oftentimes, parents may feel isolated and overwhelmed during meetings with school officials, as they are outnumbered and unsure of how to advocate for their child. As part of the helpline service, we attend those meetings with them, providing assistance, ensuring that the parent is well-prepared to communicate effectively and represent their child's needs."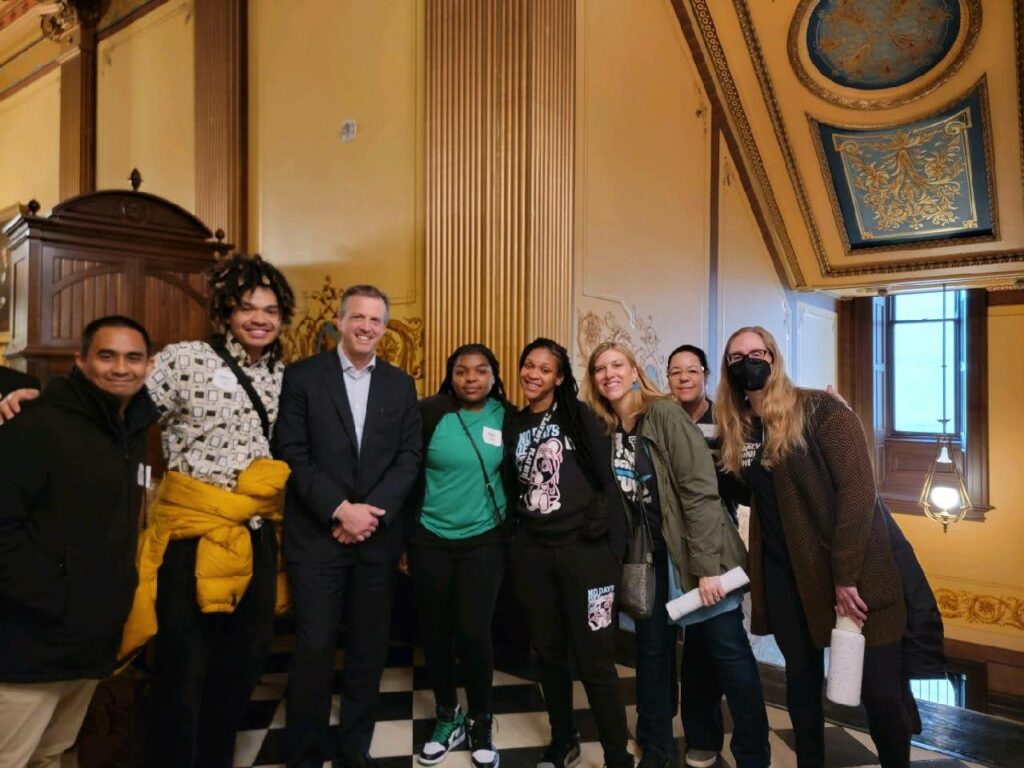 The helpline has gone through plenty of changes since the pandemic. Before the pandemic, it served at their organization's intake. However, amid the pandemic, the Student Advocacy Center became "the only show in town," according to Cantlin, and the helpline enabled them to increase their interactions with schools and services throughout the state.
Through the use of the helpline, the Student Advocacy Center plans to increase its collaboration with agencies, particularly Court Appointed Special Advocates. Cantlin says court-appointed advocates must be better versed in special education policies and procedures. They are more familiar with the social work side of students at risk. By working together, helpline moderators and special advocates can exchange knowledge and learn how to better advocate for students with disabilities.
The Student Advocacy Center of Michigan is one of the Song Foundation's 2022 grantees helping to create an equitable, powerful, and thriving community where we all prosper.