Detroit Justice Center (DJC) is more than just a law firm; it is a beacon of hope for the marginalized communities in Detroit. With its unwavering commitment to fighting for racial justice and promoting economic opportunity, DJC has worked tirelessly to create a more equitable and just Detroit for all.
DJC is working to transform the justice system from the ground up by providing legal services to those who need it the most. They enact an innovative three-pronged approach: Defense, Offense, and Dreaming, which ensures every stone is turned in their pursuit of true justice and economic equity.
Their "Defense" strategy is to provide their majority Black and Brown clients with direct services and advocacy. For example, a common issue for clients is traffic violations, which, according to Co-Executive Director Nancy A. Parker, can become a pipeline to jail.
Clients often receive multiple tickets for the same violation, such as not having a valid license, registration, or tags. These violations are particularly common in Detroit, where insurance costs can be high. Even a minor infraction, such as a rolling stop, can quickly escalate to a long list of charges.
"This often leads to license suspension or even a warrant for their arrest."
Parker emphasizes that these matters require immediate intervention, stating that their goal is to prevent clients from going to jail and to clear their records of these offenses.
DJC's advocacy goes beyond individual efforts, extending to lobbying state legislators on the decriminalization of traffic offenses. Many individuals don't realize these are classified as crimes.
"When it's a ticket, you think it's a civil infraction, "I pay it, or I don't pay it," but that's not the case. These are viewed as crimes that will be on your record, so we're trying to help people navigate that."
Regarding economic equity, DJC is going on the "Offense" to establish a solidarity economy where individuals can mutually benefit.
"This means a relationship where there is no exploitation, extraction, or capitalistic behavior." Said Parker, "Instead, it fosters shared growth, shared wealth, and shared resources."
To do so, DJC partners in work involving community land trusts, cooperative economic structures, and community reinvestment. DJC has helped develop three community land trusts, and is working to double this number. Land trusts combat gentrification in the City of Detroit, enabling more people to stay in their homes while ensuring that the development of their communities is in line with community needs.
"We are buying up more properties in Detroit previously owned by Black homeowners." Said Parker, "We aim to develop the land with a community-led approach. We emphasize that this is a community built for and by its members. DJC embodies land back, not just in word but through action."
DJC has assisted various organizations, such as childcare providers, food sources, and media and technology groups, in transitioning to a co-op model. This approach aims to eliminate capitalistic strategies and ensure that all workers share profits equally.
"That's the premise of worker ownership – a model where employees are not just workers but valuable contributors and partners in the business. They will have a stake in it, allowing them to see that growth and the future."
Lastly, DJC's "Dreaming" is "where we can incubate and experiment and have fun with these novel ideas of how we want to be in community with each other," according to Parker.
Dreaming occurs in the "just cities" lab of practitioners specializing in restorative and transformative justice services. The practitioners assess the available restorative justice options in the Detroit and metro Detroit area for non-violent dispute resolution methods and conduct an ecosystem scan to ensure the availability of such services.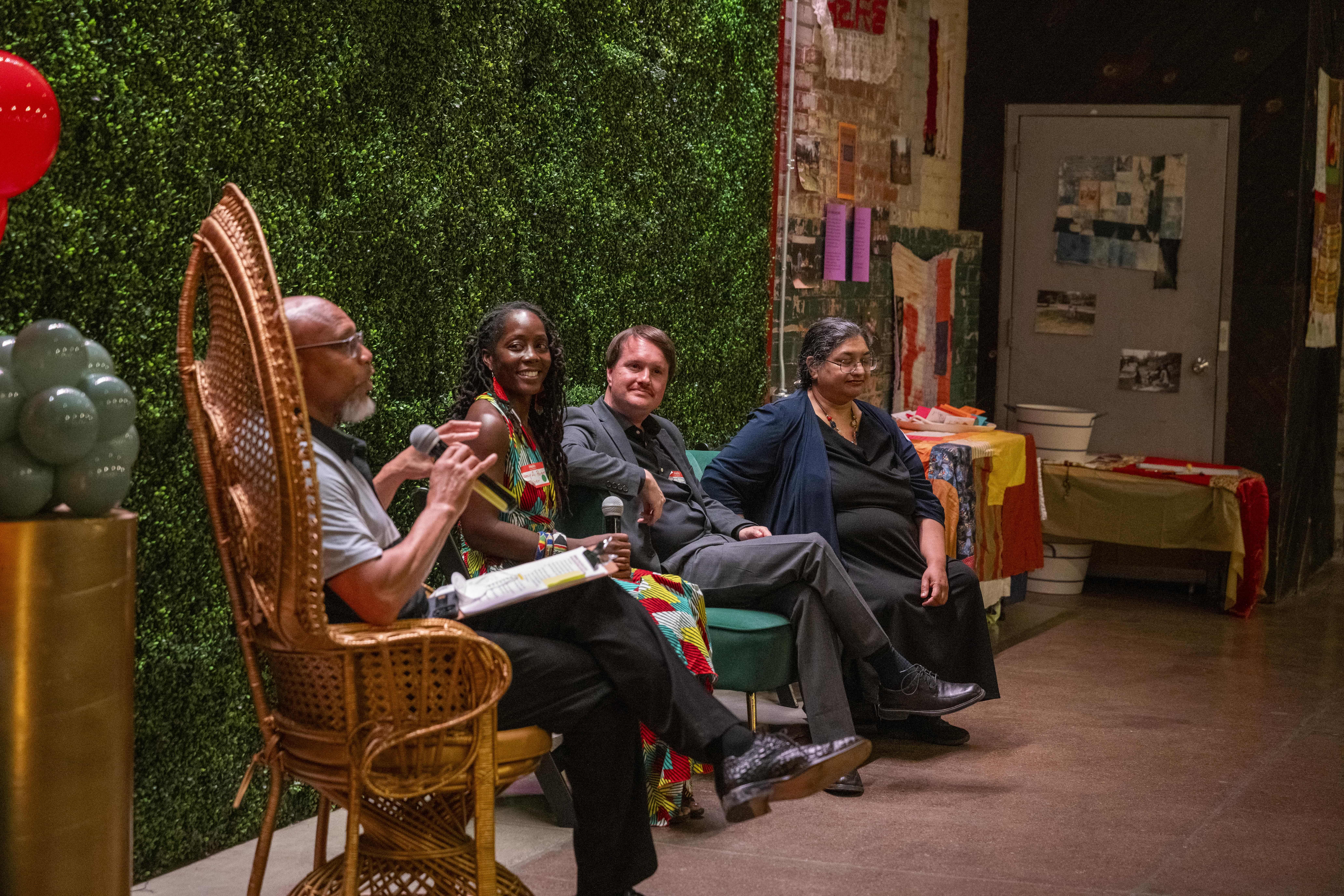 A crucial aspect of their Dreaming approach is their Divest/Invest work. This strategy aims to redirect funds from law enforcement toward addressing underlying issues such as poverty and mental health. DJC has been working with its managing policy council on this issue to draft a community redistribution bill.
"This legislation will specifically demand that, over a specific period, a percentage of money be taken away from certain entities and put into institutions with restorative practices."
In addition, their Divest/Invest strategy consists of an ecosystem scan of all mental health services available in Detroit and qualitative interviews with providers to see what they are offering, who they are servicing, and what the need is.
"This core data will help us identify needs and reimagine crime prevention."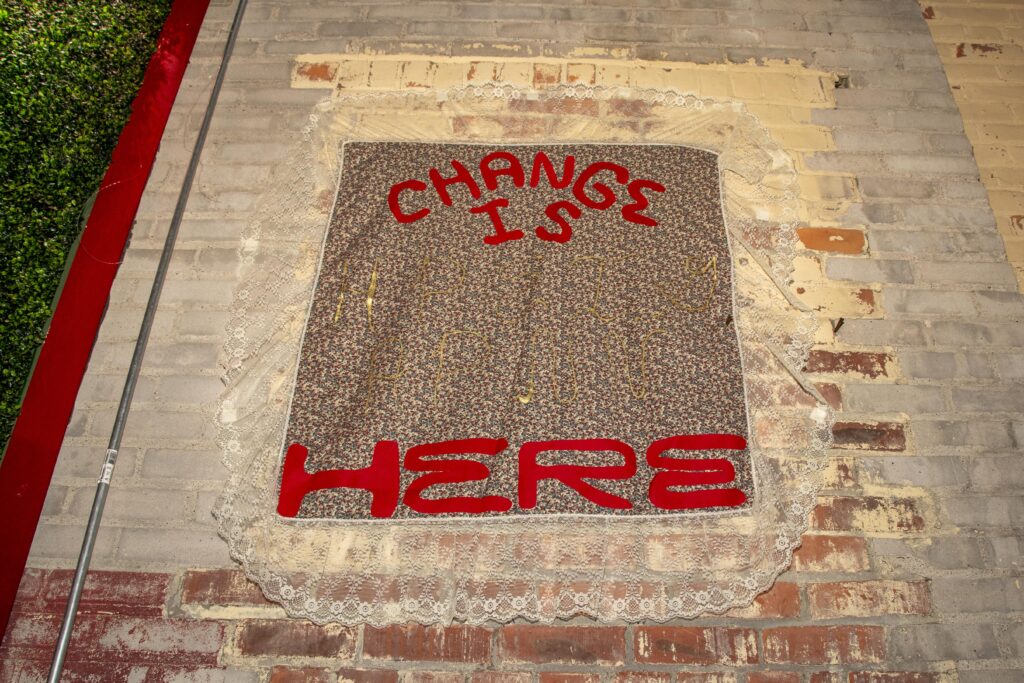 DJC is a 2023 grantee of the Song Foundation, dedicated to improving the quality of life for community members. The Song Foundation is motivated to help organizations demonstrate this commitment to social justice and the betterment of one's community.